turnKey partner
PAYMENTS – KYC – AML – FHE BIOMETRICS – ID VALIDATION
Find out how CentralAMS creates better customer engagements in online and brick and mortar operations.
iGaming esports social gaming dfs lottery poker horse racing
BRIDGING ON-PREMISE & ONLINE OPERATIONS
Integrations made easy
payments
Direct gateway and processing services that include all major payment types and digital wallets for card-present and card-not-present.
know your customer / anti-money laundering
Confidence in knowing your solution is built for gaming by gaming experts. Streamlined KYC and AML solutions with cascading waterfall validation to increase player approval rates.
FHE biomentrics
Decentralized fully homomorphic encryption (FHE) biometrics for a secure, private and streamlined customer experience. Face + Voice Recognition.
Fast, Accurate & Private.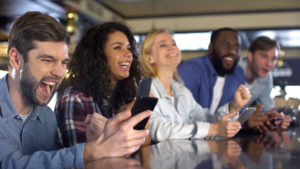 CentralAMS has been processing transactions since 2012. CentralAMS increases KYC – AML approvals with our waterfall approach.
payments
15 years of experience
Reduce exposure and liabilities associated with storing payment data with CentralAMS' end-to-end, unified payment processing for gaming operators worldwide that creates fast, reliable, and secure cashless environments to better serve online and on-premise operators and their players. The streamlined secure transaction processing significantly minimizes sensitive data handling.
Schedule a meeting to receive an estimate on cost savings with CentralAMS Integrated Direct Gateway and our new Merchant Account Services.
With Central

ams

operators & platform providers get:
Fast, Reliable and Compliant Processing
End-to-End Security
Tokenized Customer Card Information
Auditing and Reporting
Contactless Terminals and Mobile Wallets
Numerous Integrations
On-Premise Mobility
Advanced Analytics & Business Intelligence

streamlined payment processing
central
ams

payments include:
Numerous Integrations based on your needs
Payment gateway integrations to numerous major domestic and international payment processing networks
Processing services for all major payment types and digital wallets for card-present and card-not-present payment solutions
|
kyc / Aml
15 years of experience
Confidence in knowing your solution is built for gaming by gaming experts. Streamlined solutions with cascading waterfall validation, biometrics to increase validity, secure data transfer and storage.
Protect Company Identity
Comply with Regulatory Requirements
Increase Validation
Integrate seamlessly to multiple KYC providers
authentication
Authenticates players and identifies those designated as high-risk or underage – also helps identify money laundering activity through a single integration with one or more KYC providers.
player approvals
Improves rate of player approvals via CentralAMS with proven KYC waterfall methodology and integration with multiple KYC providers.
costs reduced
Reduce operator costs through aggregated buy rates, expedite time to market and decrease the CapEx required to implement and maintain key online gaming provider integrations.
FHE biometrics
15 years of experience
Fully Homomorphically Encrypted (FHE) biometrics for a secure, private and effortless customer experience. FHE data managment creates added security because biometric data is not stored on our servers, platform providers' or operators' servers – giving customers the ease of use with no additional security risks to you.
Specializing in both facial and voice recognition.
What is FHE Biometrics?
Biometric data is permanently linked with an individual and cannot be revoked or cancelled, which can cause privacy issues. FHE is considered as an ideal solution for the privacy issue because of its ability to perform computations in the encrypted domain.
Why FHE Biometrics?
Traditional encryption methods provide an efficient and secure way to store private data on the cloud in an encrypted form. However, to perform computations on data encrypted with these methods, businesses either need to decrypt the data on the cloud, which can lead to security problems, or download the data, decrypt it, and perform computations, which can be costly and time-consuming.
Fully Homomorphic Encryption enables businesses to share customer's private data with third parties to get computational services securely. With FHE, the cloud service or the outsourcing company has access only to encrypted data and perform computations on it. These services then return the encrypted result to the owner who can decrypt it with a private key.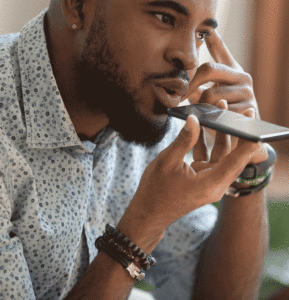 effortless experience
face recognition
Takes in account makeup, scars, facial hair, eyeglasses, sunglasses, face mask, image distortions and rotations, and variable hue, saturation and light (HSL).
voice recognition
Full accuracy across background noise, signal variations (8-48kHz), variable microphones, noise-cancelling algorithms, physiological conditions including lack of sleep, smoking and alcohol.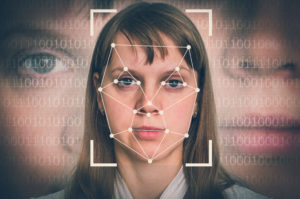 challenges
addressed
Time to market: go live in new jurisdictions more quickly and efficiently via CentralAMS' broad vendor integration portfolio
Continuous changes in regulatory requirements: customize on the fly without core platform changes that require gaming approvals
The need for increased security in risk and security breaches: via CentralAMS you have a team with expertise in biometrics and know how to navigate risks through technology
Your Turnkey Partner
With our 32 years of experience in gaming, the CentralAMS platform was built with the intricacies of gaming top of mind. Single platform for all your Payment, KYC/AML and Biometric needs.
We manage integrations, with plug and play, utilizing the fewest lines of code to get you to market quicker.
Allowing you to focus on platform enhancements and marketing.
Leverage our experience to maximize, navigate risks and create a positive experience for your players.
Direct integrations to payment processing CentralAMS is your turnkey preferred partner.

Plug and Play with our simple integration process.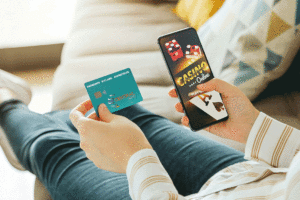 SERVICES LIVE IN 18 JURISDICTIONS
Arizona, Colorado, Florida, Illinois, Indiana, Louisiana, Maryland, Michigan, Nevada, New Hampshire,
New Jersey, New York, Pennsylvania, Tennessee, Virginia, West Virginia and Wyoming
We Go Where Our Customers Need Us
Services consist of Social Gaming, iGaming and Sports Wagering
Since 2012 leading provider
Leading provider of payment and consumer intelligence gateway solutions for online gaming
Born in Payments Industry, Raised in Gaming
ownership change
Change of ownership and management in September 2019, to long-time gaming veterans with specializations in operations, casino systems and regulatory compliance.
Cams transforms to central ams
Same great company, services and security. Transforming from online gateway provider to complete eCommerce Platform solutions for online and brick and mortar operations.
find out more about our roadmap
Want to find out other exciting changes/additions to CentralAMS offerings – Schedule a Meeting.
we are always open to talk
Request A Demo
Learn more about our offerings and get insight to our roadmap.
Sales Inquiry
Let's talk scope and numbers. Learn how CentralAMS can help you increase revenues
Customer Support
Have an issue with an existing product? We are available 24 x 7.
All Rights Reserved. ©2013-2022 CAMS, LLC